Tying shoelaces can be incredibly hard for people with disabilities, especially those with poor motor skills and dexterity issues. Today Zec Richardson, a blogger and reviewer at Satonmybutt, is reviewing the Greeper Sports shoelaces and talks about how they can give disabled people more independence.
---
To purchase Greeper Sports shoelaces head to the Disability Horizons Shop
---
For many people, tying shoes comes naturally, but for some laces can be so problematic that they have to wear velcro fastening footwear. This is where the Greeper Sports shoelaces come in!
The Greeper Sports shoelaces are one of those products that you look at and wonder why it hasn't been thought of before. It is very easy to say that once you have the product in your hands, but this really is a very simple and yet clever solution!
The Greeper Sports shoelaces are not just for sports shoes and will compliment any style of shoe very well.
These laces have been tied in the middle through a toggle and then two plastic stoppers are in place to stop the bow from being pulled through and untying the laces.
Greeper Sports laces are proven to be durable and reliable in comparison to elastic laces, which give poor foot support, and are assured to stay tied.
The bow sits at the top and you thread the laces through to the bottom. Then, both laces go through the top of the plastic piece and you can tie a reef knot behind it and trim the excess off.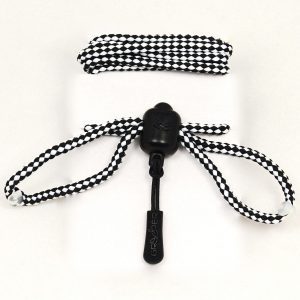 This means that the Greeper Sports shoelaces are a one size fits all. I have size 11 feet and they were easily long enough for me!
So now, with the help of Greeper laces, people with disabilities and dexterity issues can independently tie their own laces.
Greeper Sports shoelace colours
Yellow
Neon orange
Neon green
Neon pink
Grey
Sky blue
Red/black
Royal blue
White
Purple
Greeper Thomas the Tank Engine and Greeper Hikers shoelaces are also available on the Disability Horizons Shop. We have laces to suit all ages and styles!
For one-handed use, you can also purchase the Greeper Assist for Greeper laces costing £7.95 Inc. VAT from the Disability Horizons Shop.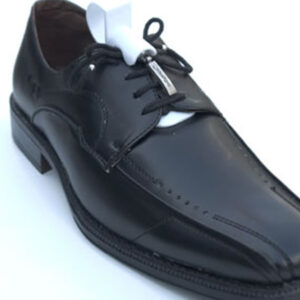 Greeper laces are championed by many athletes, including Chrissie Wellington MBE, Rachel Joyce and Tom Lowe.
The Greeper Sports shoelaces are priced at £3.95 – £4.95 Inc. VAT from the Disability Horizons Shop.
Video review of the Greeper Sport shoelaces
By Zec Richardson
If you have enjoyed this review check out Zec's YouTube channel and his website Satonmybutt. You can also find him on Facebook, Twitter and Instagram.
More on Disability Horizons…