The Disability Horizons shop is run by staff of the Disability Horizons lifestyle magazine team – a collective of writers, creatives, entrepreneurs, academics and activists who all have either a disability/chronic health condition, or care for a significant family member who has a disability or health condition.
Below you can read more about the main team who run our shop. We hope that you have enjoyed your experience shopping with us, and if you have any queries, please do feel free to get in touch.
---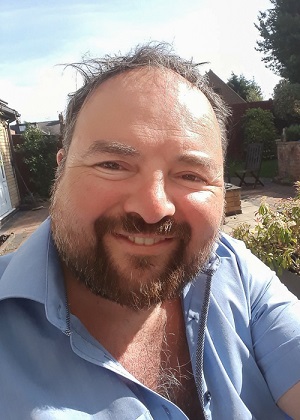 Shop Manager – Duncan Edwards is a scientist with a degree in genetics, and previously worked in welfare rights and homelessness advice with his local council. After marrying his wife Clare, who uses a wheelchair, they designed and launched the Trabasack range – an innovative collection of wheelchair lap trays/desks and bags in one.
Having worked in ecommerce for 10 years, he joined Disability Horizons in 2019 to launch and run the Disability Horizons Shop, selling from reputable supplier he and Disability Horizons have met and worked with over the years.
He is also passionate about using his experiences to help disabled entrepreneurs to grow their businesses, and employing disabled people to assist as the shop grows.
He also has two teenage sons, one of whom has Dravet Syndrome, and loves making his own at-home beers when he can.
Follow Duncan on Facebook and Twitter.
---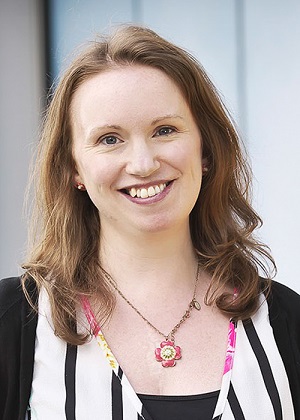 CEO and Editor-in-Chief – Elizabeth Ransome-Croker joined Disability Horizons in its infancy back in 2011, keen to help develop and grow the publication to reach more disabled people. She has since headed up the content team as Editor and head of marketing, commissioning and editing Disability Horizons' community articles. She now runs Disability Horizons as CEO and Editor-in-Chief.
Having grown our community and list of bloggers, writers and other contributors, she now also works closely with our shop team, developing and promoting the business to help disabled people find solutions to everyday problems and giving disabled entrepreneurs and inventors a platform.
Liz has been a journalist for more than 12 years, working on print and online publications. She has worked across a diverse range of topics with a particular focus on content marketing.
Liz has always been passionate about promoting a positive view of disability, thanks to the inspiring attitude of her brother, who had cerebral palsy. She is always looking to share extraordinary stories, push boundaries and most of all, reach, entertain, and inspire more disabled people to live the lives they want.
View Liz's LinkedIn profile and follow her on Facebook and Twitter.
---
Product Editor and Shop Blog Writer – Emma Purcell is our product editor and shop blog writer who edits our product listings, writes product guides and reviews, plus interviews product suppliers, inventors and disabled entrepreneurs.
She also works on our main site where she looks after our news content, edits articles from our community, conducts interviews with disabled celebrities and works on many of our research-based and factual articles.
In addition, Emma runs her own blog, Rock For Disability, where she shares her experiences of living with disabilities and her love of rock music. She is also an Ambassador for disability social enterprise AccessAble.
Emma has cerebral palsy and is registered blind. However, this has never stopped her from being independent and living her life to the full. She has a passion for music and loves attending gigs and festivals. She also enjoys acting and performs at theatre groups.
You can view all of Emma's work at Journo Portfolio and follow her on Facebook, Twitter and LinkedIn.
---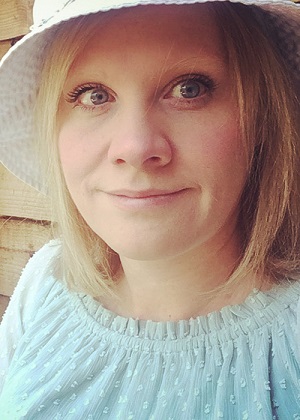 Shop Tech and Design Manager – Amrick Ainley has been working in ecommerce since 2002, after graduating in Multimedia Design. She created her first ecommerce store for her own business, selling vintage clothing and homeware.
Amrick ran her store from 2003 to 2013, when she then started working with Clare and Duncan. She now works with Disability Horizons, helping to curate and maintain the online shop.
In 2010 she had her first child, who is neurodiverse and was diagnosed with autism at 3 years old. She also has a son too.
She's keen to ensure that all disabled people have the opportunities they should, after watching her daughter grow and flourish in a world that isn't quite equipped to handle her magnificence.
In her spare time, Amrick loves to sing harmonies with her daughter, watch documentaries, read biographies, play video games, take nature walks and enjoy the odd, well-deserved, glass of wine.
Follow Amrick on Facebook.
---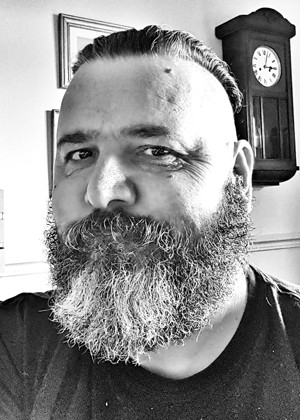 Product Reviewer – Zec Richardson is a blogger and reviewer at Satonmybutt and is part of our in-house team taking a closer look at some of our products. Zec creates written reviews and Youtube videos to provide our customers with an unbiased and helpful insight into the large range of disability products we have available.
Zec describes himself as an over-50 wheelchair user who is often told he is grumpy. He has been blogging and reviewing products since 2015. He met his wife in 1990, they were married in 1995 and now have 2 daughters and three grandchildren.