Keywing Key Turner Aid – 3 Pack
£14.99 (£12.49 ex VAT)
+ Free Shipping
Turn your keys with ease – When clipped in place the Keywing provides extra leverage so that half the strength is required to hold and turn a key, helping to reduce hand pain.

Find and identify keys with ease – The range of attractive vibrant colours remove the frustration of guessing which key is which and makes them easy to identify.

Grip keys with ease – The comfortable dimpled domes give your fingers a firm grip helping to reduce fumbling & dropping keys. The nylon body provides a warm touch point for cold fingers.

Use your keys with ease – The Comfortable grip increases control and safety. The Keywing slides in and out of pockets effortlessly thanks to the slim, light-weight and award winning design.

Please note: The Keywing is suitable for flat 'yale' style and cylinder rim lock keys. Not suitable for mortice lock and chubb keys.
Scroll down to see more
Availability: 5 in stock (can be backordered)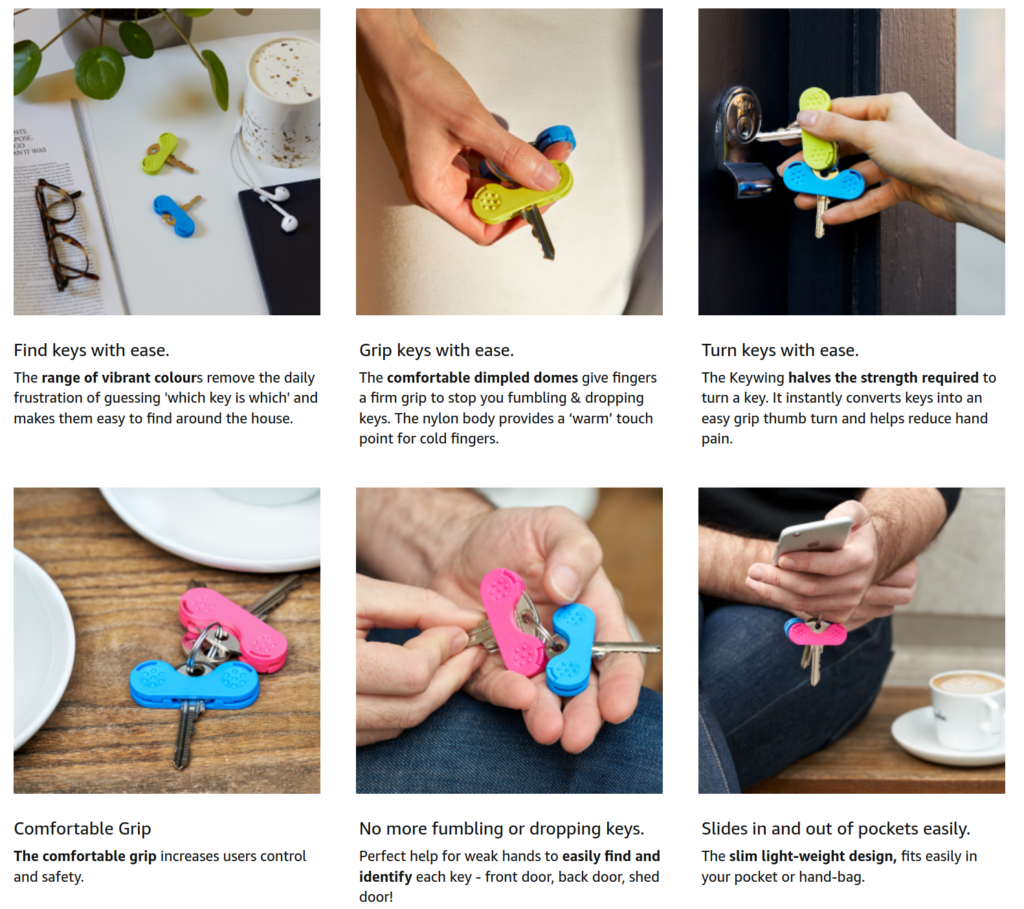 Only logged in customers who have purchased this product may leave a review.