Josh Wintersgill is a disabled entrepreneur and founder of the company AbleMove, which provides transfer products and accessories to aid people with physical disabilities.
AbleMove was founded in 2018 when Josh invented the EasyTravelseat, a transfer seating device that makes it easier and safer for disabled passengers to be assisted onboard an aircraft.
Check out our previous interview with Josh Wintersgill about how the EasyTreavelseat came about.
Now, in May 2021, Josh is re-branding AbleMove as a company that provides transfer products and accessories for day-to-day use, whether that be at home, work, school, sport and leisure activities or holidays.
He has launched five new products, all of which can be purchased on the Disability Horizons Shop.
Our writer, Emma Purcell, spoke to Josh to find out what we can expect from the re-launch of AbleMove and how his business has been impacted by the coronavirus pandemic.
The impact of Covid-19 on AbleMove
How have you been personally during the pandemic?
Whilst the pandemic has brought lots of personal changes and challenges, I believe I have been managing very well during this tough time.
I've kept very busy with lots of different things, such as continuing to train in air rifle as I hope to compete for GB one day.
I have been learning about Crypto technology and currencies, trying to maintain good physical and mental health, and keeping in regular contact with my partner, family and friends virtually.
How has your company managed during the pandemic, particularly with the travel restrictions?
Of course, our business has been impacted severely by the travel restrictions. Whilst revenue has dropped by around 85%, the furlough scheme and grants have been extremely welcomed.
We have, however, been extremely busy diversifying our product portfolio, going from just having one product to an offering of six.
From slings to wheelchair covers, and straps to harnesses – I would say as a business we are now in an even better position now than we were pre-Covid and that's all I could ask for.
Do you think people with disabilities and health conditions will have the confidence to travel abroad when restrictions ease or is radical change needed, such as allowing people to board a plane in their wheelchair?
I certainly believe those with disabilities and health conditions will start to travel a lot more domestically. I think international travel as a whole will be slow and gradual.
International travel success is predicated on how well other countries across the world manage the pandemic.
I think we are still a few years away from the majority of people with severe disabilities and health conditions having the confidence to travel abroad.
We have seen huge advancement in the adoption of technology since Covid, which will no doubt be here to stay as we move forward.
Steps toward allowing people to board a plane in their wheelchair were being made before the pandemic and will continue to move forward in developments quite rapidly, but the pandemic has held this back somewhat.
I still do believe it will be possible one day for wheelchair users to travel by plane in their wheelchairs and eventually a common way for disabled passengers to experience air travel in the future.
The re-launch of AbleMove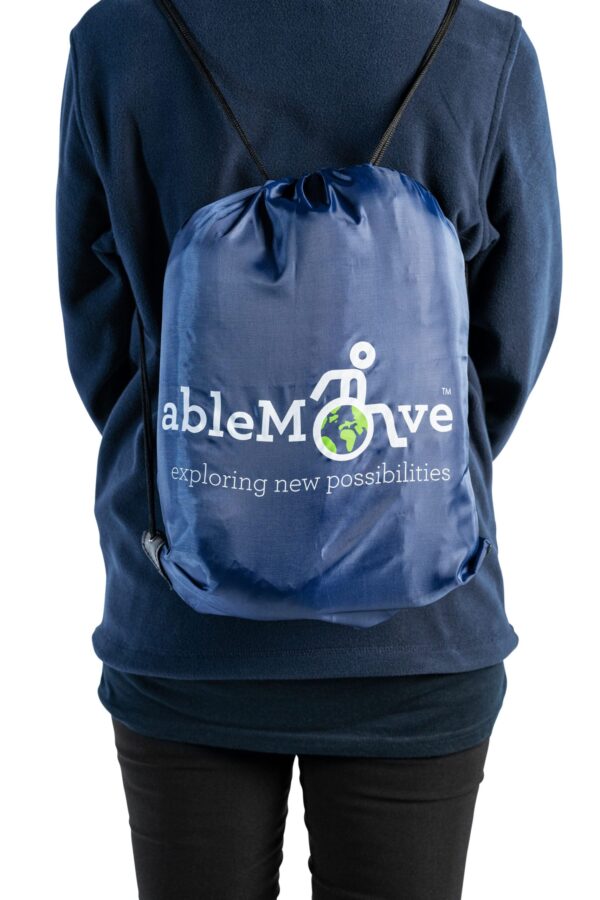 You're planning to re-launch AbleMove and re-brand the EasyTravelseat. What kind of changes shall we expect?
AbleMove will be the main focus moving forward. You can expect to see more of a focus on day-to-day and independent living products with travel being just one element of what we do and what our products enable.
Why did you decide to create a new range of products when you saw the effect Covid had on your business?
We were already working on some developments prior to the pandemic, which included the AbleSling Lite.
However, given all the downtime it made perfect sense to ramp up the innovation, take on board the feedback we had from current customers, whilst thinking about some of the broader challenges that exist in day-to-day life as a wheelchair user.
What was the process for creating your new products?
We used our customer feedback, created some prototypes with those recommendations, went through two iterations of testing and then liaised with specialists and manufacturers to help us bring them to market.
Can you give us details as to what the new range of products are and how and when we can purchase them?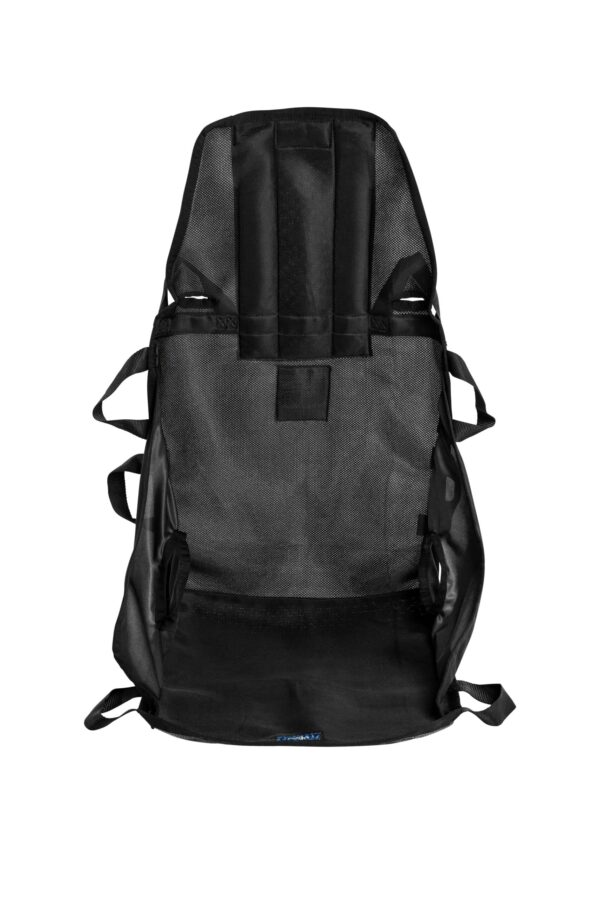 The new range includes a new sling called the AbleSling Lite, which is lighter, cheaper than our more luxury AbleSling (originally the easyTravelseat), and comes with a headrest.
We have a harness that works in conjunction with both our AbleSlings, as well as our own leg straps.
We also have a new wheelchair cover designed to keep powered and manual wheelchair seats completely dry – great for swimming or for those who have incontinence issues.
Lastly, we have our airport bag set, which includes two padded armrests and one leatherette leg strap.
They are designed to be used in conjunction with moving and handling trainers, as well as special assistance staff at airports.
This set protects passengers in two ways. Firstly, the padded armrest covers are designed to prevent bruising and skin shearing when being lifted into an aircraft seat.
Secondly, the leg strap is one-size-fits-all and is designed to be used by airport staff so that they don't need to hold someone's legs together whilst pushing them down the aisle.
This will provide passengers with even greater safety when being transferred onto an aircraft by reducing the amount of risk they are exposed to.
You can check out all these AbleMove products by visiting the Disability Horizons Shop.
AbleMove in the future
What other projects or services are you considering providing in the future?
We are certainly looking to create more valuable content in all different areas of day-to-day living, sport, business and technology.
We're particularly keen on working on our video content and provide visual demonstrations of our products and share experiences of travelling with a disability.
In addition, over the next 12 to 24 months, we hope to develop another four products.
Where do you see AbleMove in the next five years?
To be in all countries across the globe with every wheelchair user having at least one of our products helping them to manage their day-to-day living with more ease and confidence.
You can find out more by visiting the AbleMove website and Facebook, Twitter and Instagram pages.
By Emma Purcell 
If you've enjoyed this interview, check out Emma's other Disability Horizons content, read her blog Rock For Disability and follow her on Facebook and Twitter.
More on Disability Horizons…