A first for the UK, the revolutionary new Cat Tongue grip tape that is not only non-abrasive and latex-free but can be washed, providing endless uses for making items non-slip and easier to grip.
The Cat Tonuge grip tape is self-adhesive and can be attached to almost any surface or item – making everyday objects immediately easier to hold and less likely to slip from your hand whilst in use.
This tape is ideal for those with limited, weak or poor grip due to arthritis, joint pain, spasms or the effects of a stroke. It can transform otherwise unusable household items.
There are a countless number of items you can attach it to, in order to help you grip with ease, with the most common including:
any electronic devices – such as mobile phones, tablets, laptops and remote controls
any wheelchairs or mobility aids – such as wheel bars, armrests, footplates and grab rails
any sport or gym equipment – such as tennis rackets, bike handles, weights and golf clubs
any household items or tools – cutlery, cups, bottles, scissors and DIY tools
This non-abrasive grip tape is made of a latex-free recyclable material, is two inches wide and comes in a 10-foot roll.
It is available in two colours – clear or black – and the black is 100% recyclable and antimicrobial to help keep bacterial at bay. It is also water-resistant, so it won't matter if liquids are spilt on it, and it will be easy to clean.
The Cat Tongue non-abrasive grip tape is exclusively available for UK customers on the Disability Horizons Shop.
Read on to find out more about the incredible ways grip tape can be used to make your life easier.
Grip tape on electronic devices
Electronic devices are valuable and expensive and the risk of dropping and damaging them is greater when you have limited dexterity or poor motor skills.
But with the Cat Tongue grip tape, you can be sure your devices are safe and secure in your hands, giving you peace of mind.
It can be attached to mobile phones, landline phone handsets, tablets, laptops and remote controls – adding extra grip to avoid them falling from your hand whilst in use.
You can also use it to keep devices in place on a variety of surfaces, such as on a wheelchair tray or in the car. The tape is also ideal for enabling accessible gaming as it can be used on controllers, switches and joysticks.
Grip tape on wheelchairs and mobility aids
The Cat Tongue grip tape is extremely useful if you use a wheelchair and/or mobility aids.
You can use it on wheel bars for self-propelling a manual wheelchair, or add it to your armrests for extra grip whilst positioning. You can even stick it on your footplates to help keep your feet secure.
The tape can also be used on grab rails, standing aids, walking frames, walking sticks and many other mobility aids, to help you securely grip while walking or transferring.
Grip tape on sport and gym equipment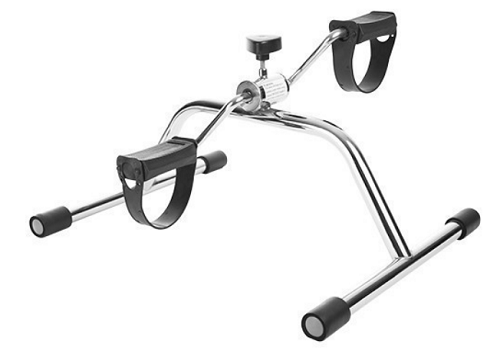 The grip tape is functional and practical if you regularly exercise. It can be attached to sports equipment, such as tennis rackets, golf clubs, bike handles and weights.
You can stick it to gym equipment such as treadmills, rowing machines, pedal bikes and hand exercisers. Plus, because it is water-resistant, it easy to clean after use.
Grip tape on household items and tools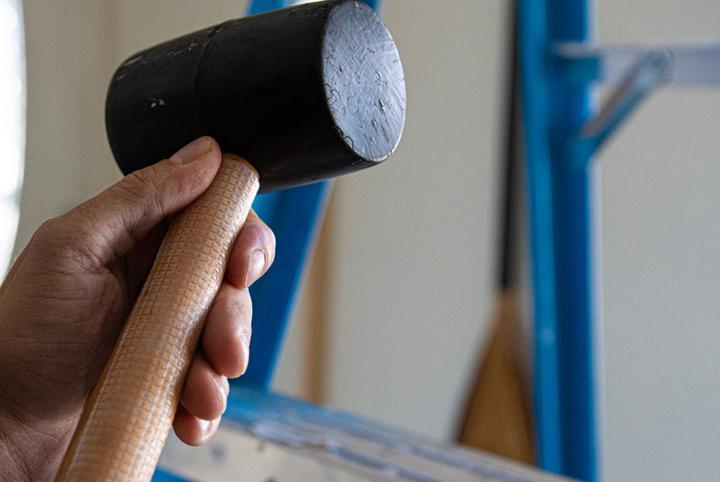 Household items and tools cover such a broad range of items and show that this grip tape has thousands of uses and possibilities to make gripping things easier.
Some examples include kitchen utensils, such as cutlery, cups and bottles, taps, door handles and drawer knobs.
You can also stick it to various tools, including pens, paint brushes, scissors, hammers, screwdrivers and gardening tools.
So, as you can see, this Cat Tongue grip tape provides anti-slip protection to anything and everything and gives that extra grip and independence you need.
You can also check out our video review filmed by our in-house reviewer Zec Richardson.
The Cat Tongue non-abrasive grip tape can be bought in one roll for £19.95 or two rolls for £35, exclusively on the Disability Horizons Shop.
By Disability Horizons Shop
More on Disability Horizons…