If you have a physical disability, it can sometimes take a little longer to get to the front door when the bell rings. Frustratingly, this often means the person waiting leaves before you get a chance to get there.
This is where the Stickman Communications sticker comes in handy – it is a disability aid that lets delivery drivers and visitors know that it may take you longer to answer the door. 
In this review, Zec Richardson, a disabled blogger and reviewer at Satonmybutt, tells us about his experiences with using the sticker himself.
This is a product that I literally would not be without, and I can say that because I've had the sticker, in its old design (image below), on my front door for a few years now!

If you have a disability or a health condition, you will understand the frustration of not being able to answer the door before the door knocker or bell ringer gives up and leaves.
Of course, that can be a very short time, especially at the moment during the pandemic where delivery drivers have started to place the parcel by the doorstep and disappear almost instantly!
But the sticker can really help. When I started using the original sticker a few years ago, I noticed immediately that people allowed me more time to get to the front door.
I have also had a good few people ask questions about it and where to get one.
Buy the 'please allow more time' door sticker now.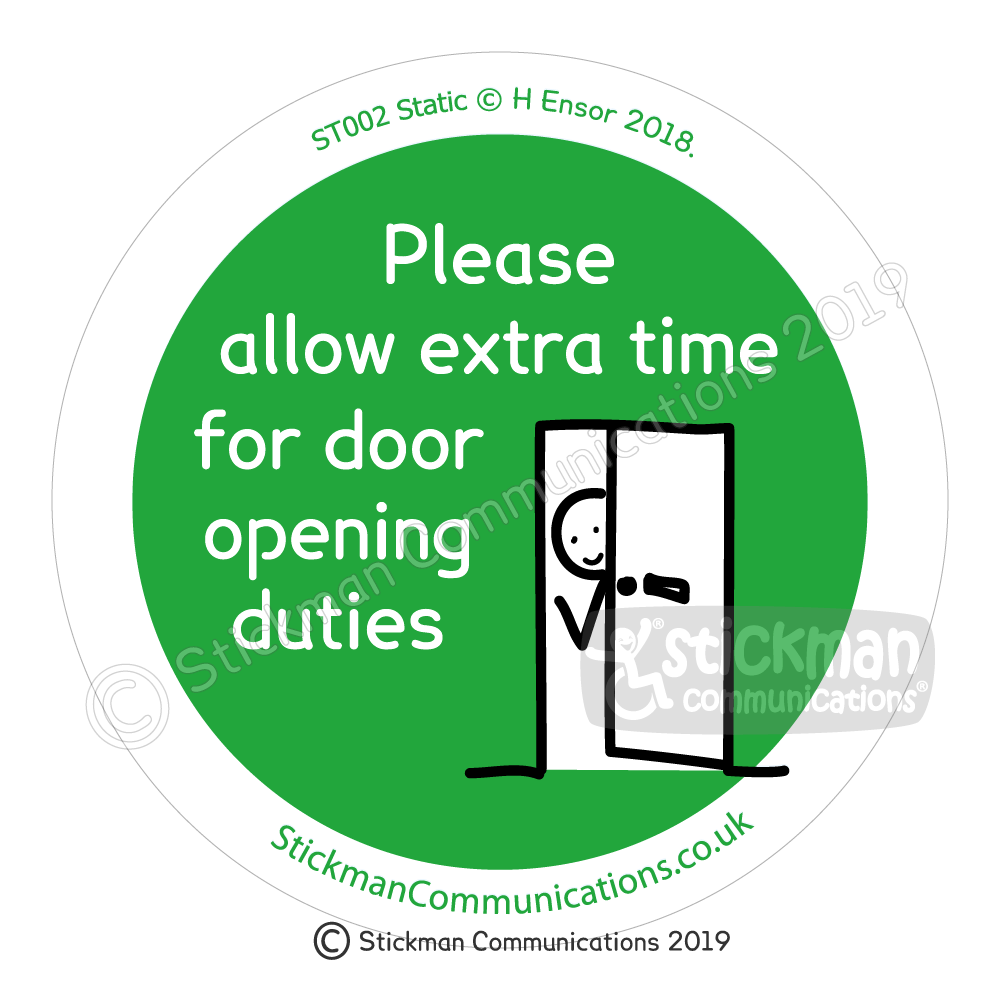 It also only costs £1.50 and is a great little product that won't make a dent in your bank balance.
Of course, there will still be that one person who totally ignores the sign, as happened yesterday when a delivery driver left a large and heavy box at the doorstep – it was very inconvenient.
This sign will make a difference, but it is of course not a guarantee against those people that simply do not care! 
On the Disability Horizons Shop, you can find a range of the Stickman Communications Stickers and products that are created by the talented Hannah Ensor.
Video review of Stickman Communications Stickers
If you have enjoyed this review check out Zec's YouTube channel and his website Satonmybutt. You can also find him on Facebook, Twitter and Instagram.
By Zec Richardson
More on Disability Horizons…