Introducing Our Latest Pre-Owned Disability Products
We're thrilled to announce new additions to our pre-owned disability products range. From grabbers to crutches, we've got something for everyone. Let's dive in!
Special Offer: Free UK Shipping!
Good news! All pre-owned items qualify for free shipping! No discount code needed.
---
Classic Reacher Grabber Helping Hand 63cm Long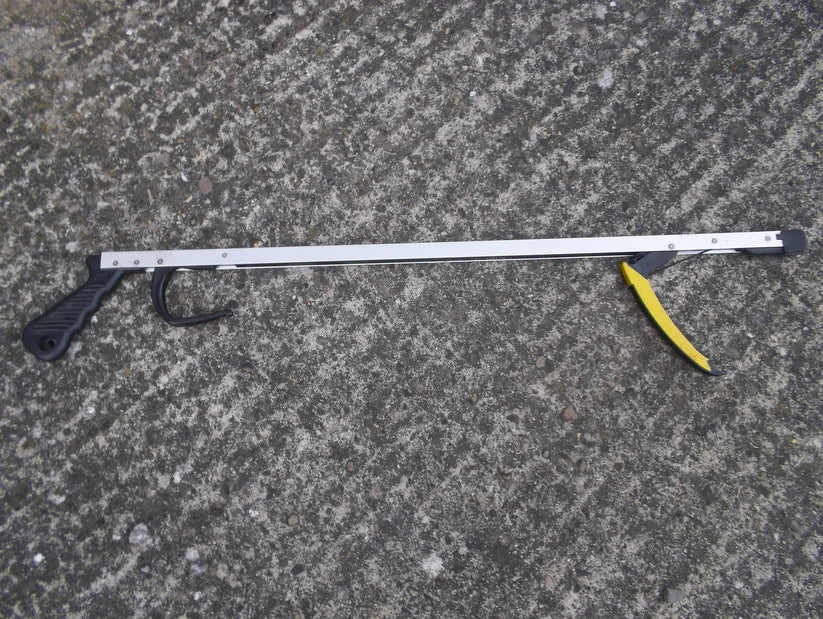 Price: £9.99
Features:

63cm long
Easy trigger mechanism
Magnet at the tip
Can be used as a dressing aid
"Ideal for those with limited mobility."
Interested in buying our preowned Classic Reacher Grabber? Click here for more info.
---
Drive Go and Glow Walking Stick Foldable with Wrist Strap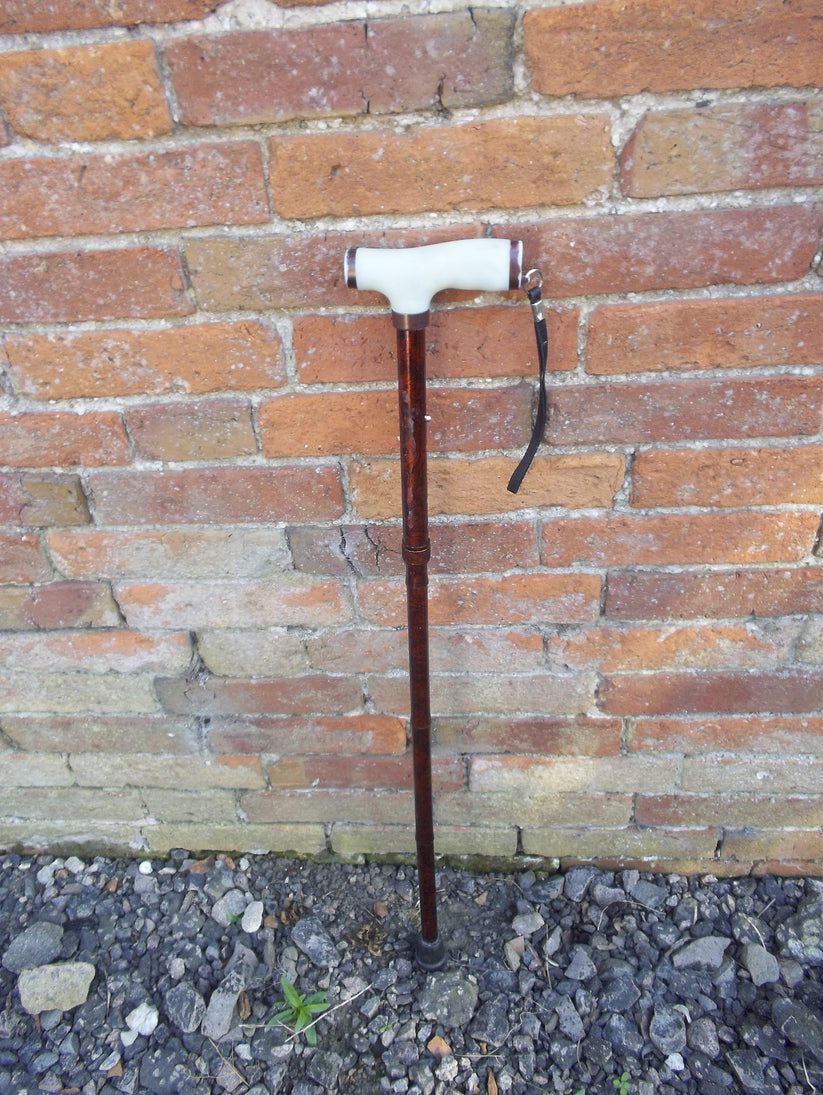 Price: £11.25
Features:

84cm long when extended
Foldable
Soft, supportive handle
Adjustable wrist strap
"Good condition and easy to transport."
Want to purchase our preowned Walking Stick? Find out more here.
---
Drive Medical R728BL-1 Foldable Rollator Walker with Seat Blue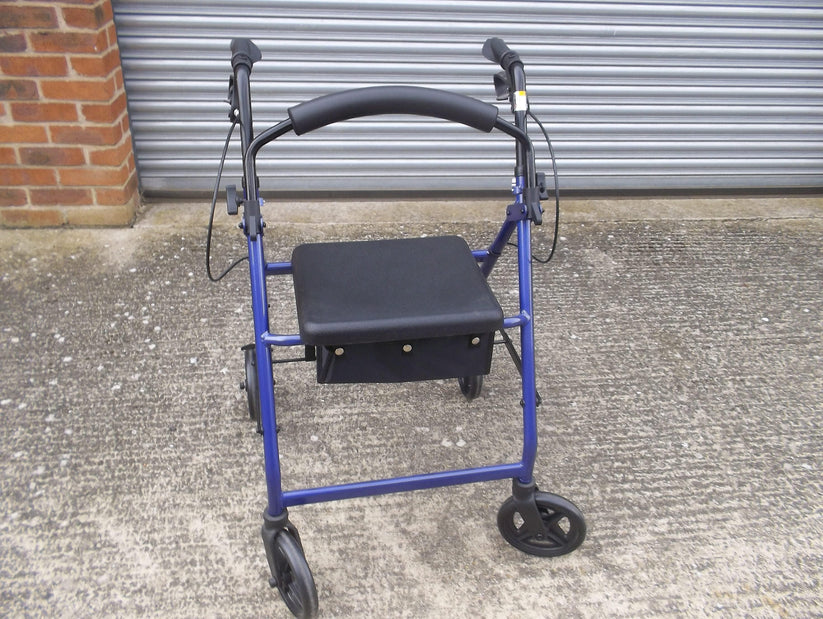 Price: £79.95
Features:

Seamless padded seat
Zippered pouch under seat
7.5-inch non-marring tires
Removable, hinged, padded backrest
Easy-to-use deluxe loop locks
Max User Mass: 135KG
"Ideal for both indoor and outdoor use."
Looking for a reliable Rollator Walker? Click here.
---
Pair of 5 lb Ankle/Wrist Wearable Weights by Nordic Lifting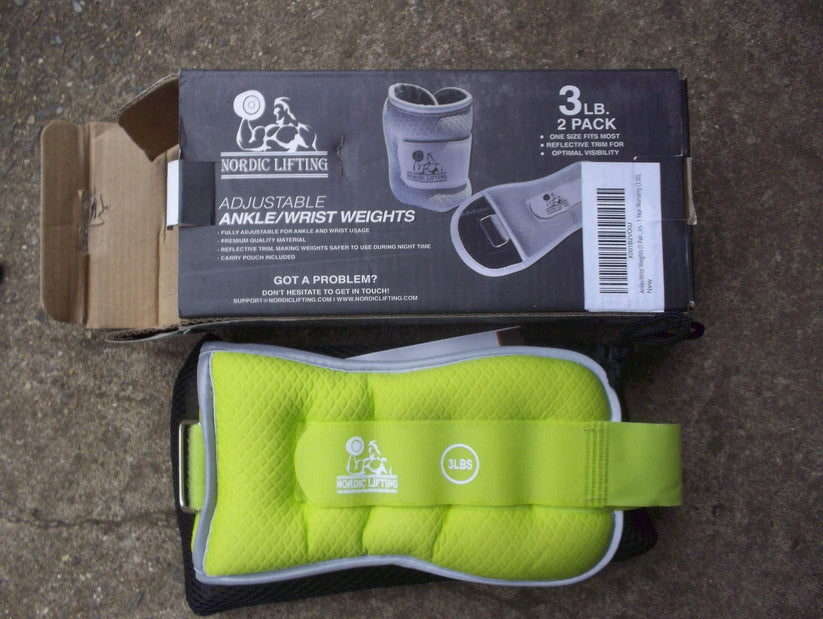 Price: £15.99
Features:

5 lb each
Reflective trim
Fully adjustable Velcro
Comes with carry bag
High-quality Neoprene
Not Just for Ankles: Hand Exercise too
These ankle weights aren't just for your legs. They can also serve as an excellent hand exercise tool for people with leg immobility. Simply strap them around your wrists and engage in various arm movements. This adds resistance to your routine, helping to strengthen your upper body.
"Boost your athletic performance with added resistance."
Interested in our preowned Ankle/Wrist Weights? Learn more here.
---
Pair of Double Adjustable Coopers Crutches 8253C 635mm – 960mm
Price: £13.99
Features:

Adjustable height: 635mm – 960mm
Double adjustable
Non-slip rubber tips
Max User Mass: 127KG
"Sturdy and adjustable for your comfort."
Looking to buy our preowned Coopers Crutches? Click here for details.
---
Visit Our Shop
That concludes our showcase of pre-owned disability products. Visit our shop for more great finds!