Disability Horizons is excited to be partnering again with Naidex to bring the Disability Horizons Marketplace. This is an area in Naidex where you can find affordable daily aids, tools and resources to take home with you from the event.
Disability Horizons Marketplace was created to add to people's experience of a big show by being able to buy useful items at Naidex.
We will bring together smaller retailers with innovative low-cost products, which would find it difficult to budget for the cost of exhibiting at a world-class premium show like Naidex.
Accessible brands at the Disability Horizons Marketplace 2023
This year, we will include affordable disability living aids for the home, gripping aids, transfer boards and cute, creative and inclusive gifts and stationery made by disabled artists. Accessible brands confirmed so far to join us include:
Buckingham Healthcare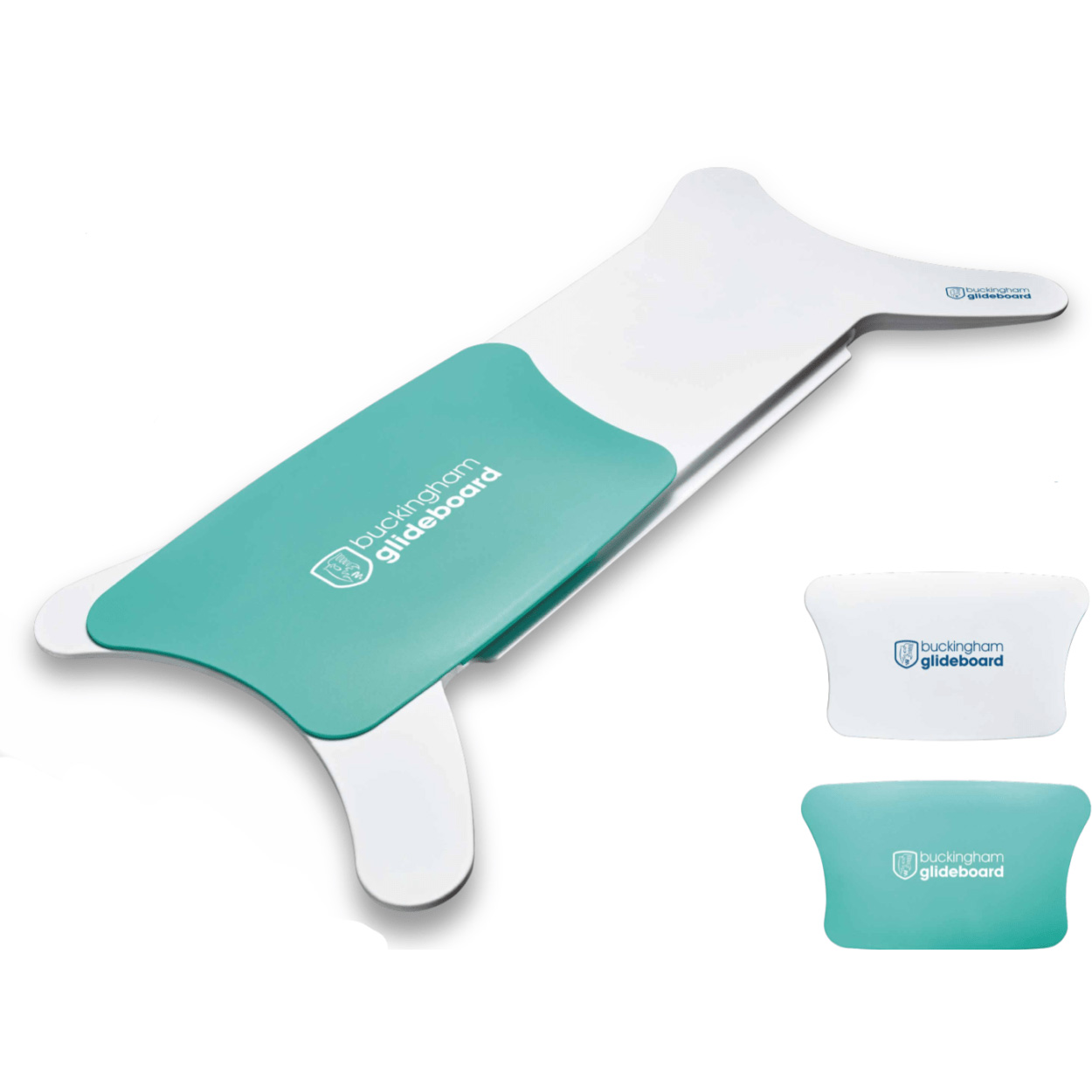 Buckingham Healthcare is a disability living aids company founded by occupational therapist Chris Buckingham more than 20 years ago.
Buckingham Healthcare is launching two new products, including a new transfer board that pairs with the sliding Glideboard launched at Naidex 2021.
Check out the full range of Buckingham Healthcare products at stand B32.
Active Hands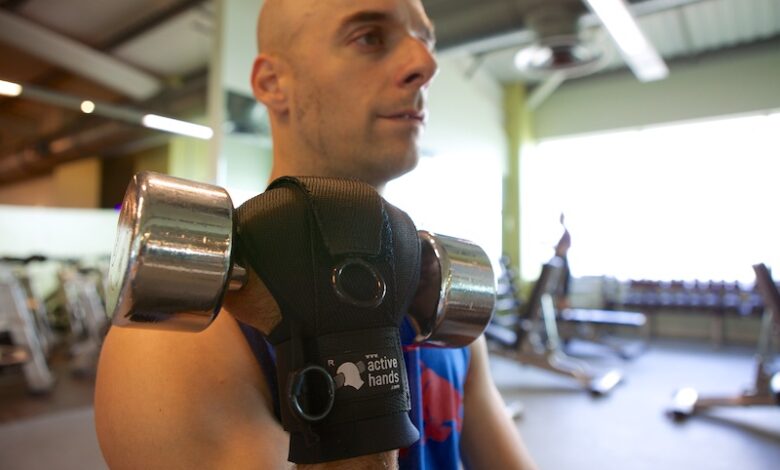 Active Hands is a range of gripping aids that help people with impaired hand function access everyday items and exercise equipment – created by disabled personal trainer Rob Smith.
Active Hands will also be showcasing its latest gripping aid – the Angled Aid – which is designed to hold an object at a 45-degree angle.
The Angled Aid is perfect for racket sports such as tennis, golf and even swing ball but is also great for holding a hammer or any object that you wish to hold at an angle.
Rob uses the Angled Aid to play swing ball with his 9-year-old son Jacob:
"It's really nice to be able to do lots of different sports with Dad that wouldn't be possible without the gripping aids" says Jacob.
"I feel happy when I'm playing and being active with Dad and I think it makes him feel really happy too. I hope he continues designing things that help us play together"
The Angled Aid is designed for those with reduced hand function whether you've had a stroke, suffered a spinal cord injury, or have any condition, which causes limited grip.
Meet Active Hands' CEO Rob Smith at stand A32 and try out the range of gripping aids.
Helping Hand Company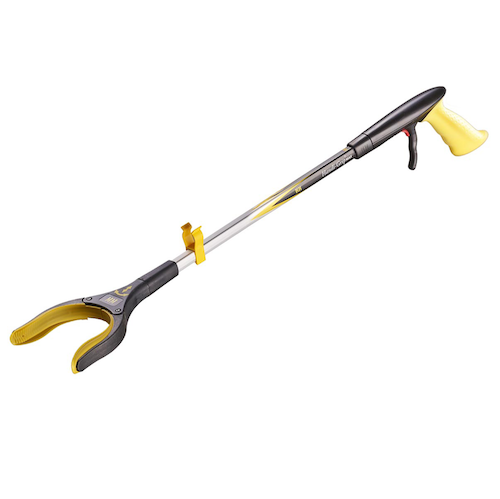 The Helping Hand Company creates a variety of mobility living aids that help you carry out everyday tasks with ease and independence.
Products that will be available at the show will include six styles of grabber aids that pick up everyday objects around the home – ideal for people with limited mobility. Each grabber aid has different features such as a locking trigger, a magnetic tip and a dressing hook.
Also, to make getting in and out of the bath easier, we have this height-adjustable bath seat and these two styles of bath boards, which can help you transfer safely or to sit in a bath more comfortably.
View the full Helping Hand Company collection at stand A38.
FreshWipes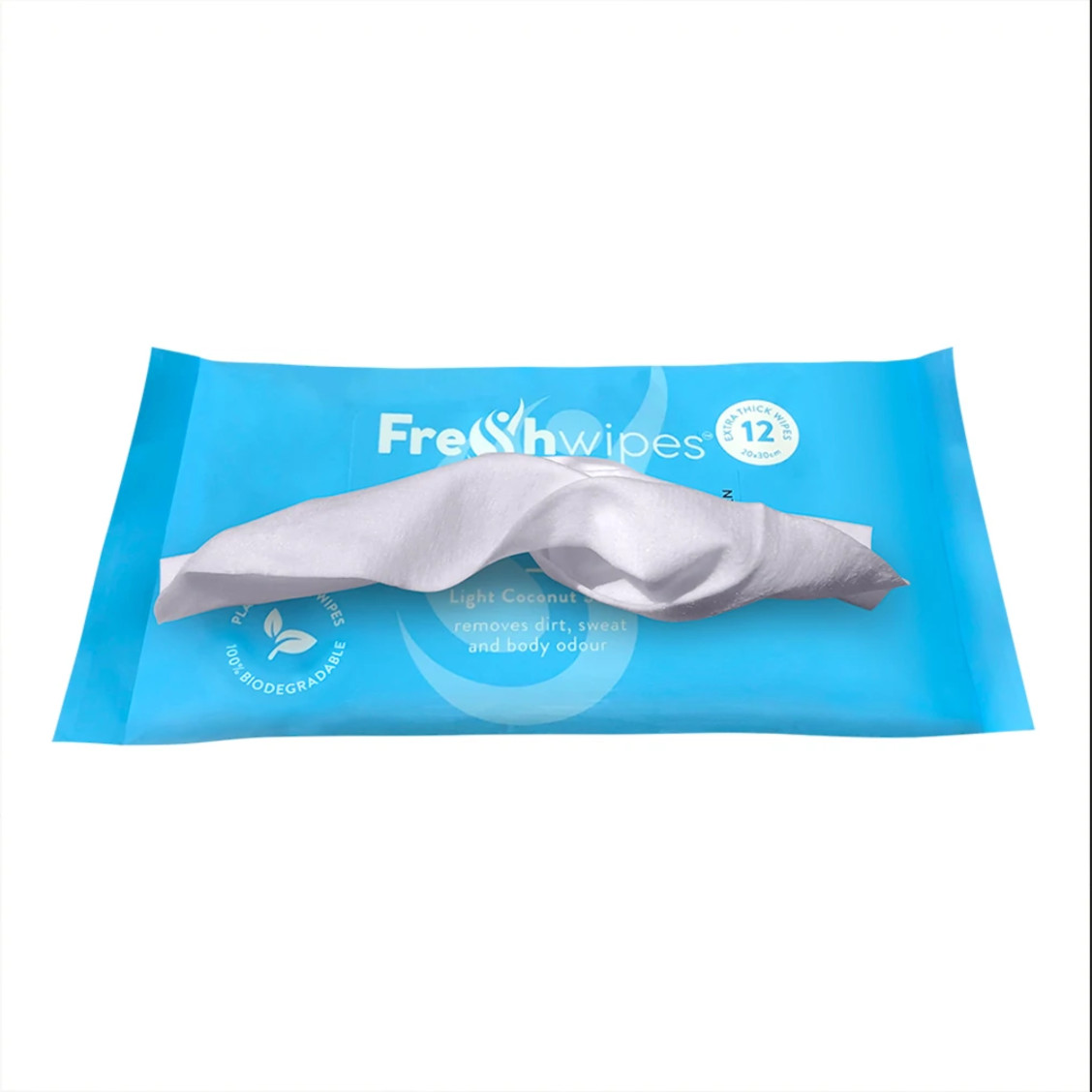 Freshen up quickly with these extra soft, thick, antibacterial, premium body wipes. Ideal for people with a disability or health condition who may have difficulty showering or bathing.
Using these wipes can also save you time from having a full wash on cold mornings and a great alternative if you're travelling to visit friends or stay in accommodation that has inaccessible bathrooms.
Unlike general body wipes, FreshWipes are gentle and super-sized, designed for full body washes to help you keep clean and refreshed.
Pick up a pack of FreshWipes at stand A34.
Disability Horizons Shop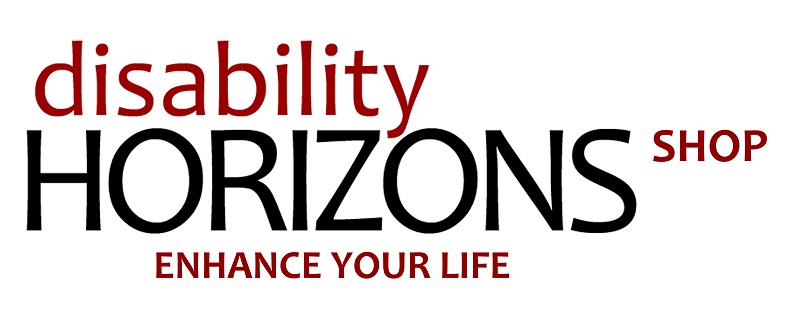 On our own stand, we will have a whole host of mobility aids, gadgets and accessories including a new low-cost product to help with bedmaking, made of oak.
Plus, we will be launching a new single-handed serving tray – the Topple Tray – a new and improved design of the Tipsi Tray (which appeared on BBC Dragon's Den and will also be at Naidex). It's much smaller, lightweight and portable.
Other products featuring on our stand will include the Trabasack wheelchair lap tray and bags, Knork knife and fork in one sets, wheelchair gloves, push rim covers, RADAR keys with Harris Tweed fobs and the "Don't Take Me Home!" extra large key fob.
We also love to support new creative disabled people display their products that wouldn't be able to exhibit usually.
These will include handmade blue badge covers, a dyslexia aid, stickers, pins, notebooks and even Disability Horizons T-shirts and hoodies.
Join us at stand B34, where you can meet our shop manager Duncan Edwards.
You can also check out the full agenda of guest speakers and performers and the full list of Naidex 2023 Exhibitors.
DON'T MISS Naidex 2023 on 22nd and 23rd March at the NEC, Birmingham. Tickets are FREE – so what are you waiting for?
By Disability Horizons and Naidex
More on Disability Horizons…