At the end of 2019, Disability Horizons launched a shop dedicated to selling practical and stylish living aids to help disabled people live their lives easier.
Having grown over the year, we're now able to start to fulfil our other mission with the Disability Horizons Shop – to offer jobs to disabled people where possible to help run and grow it further.
We're looking for an enthusiastic, polite and patient Customer Service Manager to answer customer queries on the phone, by email and via our new ticketing system, all from the comfort of your own home.
You will need to be:
Understanding of all aspects of living with a disability
Compassionate and caring, but firm when necessary
Eagar to learn about the range of products we sell
Willing to learn our internal systems and processes
Flexible with workload and timings
Resilient and cool-headed – unfortunately, there will always be the odd unhappy and rude customer.
Ideally, you will also be:
Familiar with using WordPress WooCommerce systems
Have an understanding of online shopping, including Royal Mail and Hermes delivery services
Experienced in customer-facing roles, particularly with regards to speaking to people on the phone.
What you'll be doing on the Disability Horizons Shop
During weekdays and your allotted hours (chosen between you and the Shop Manager) you'll be:
Answering calls that come in and looking into customer issues or questions
Checking our emails and responding to customer queries
Keeping an eye on our ticketing system (similar to the emails)
Following our processes and making sure queries are recorded and problems are addressed.
The most important thing is that all customers go away happy and are keen to shop with us again.
You will have full training on how to use our systems, but we'd love for you to take charge of customer service once you have found your feet and make the shopping experience and how we communicate with them even better for our customers.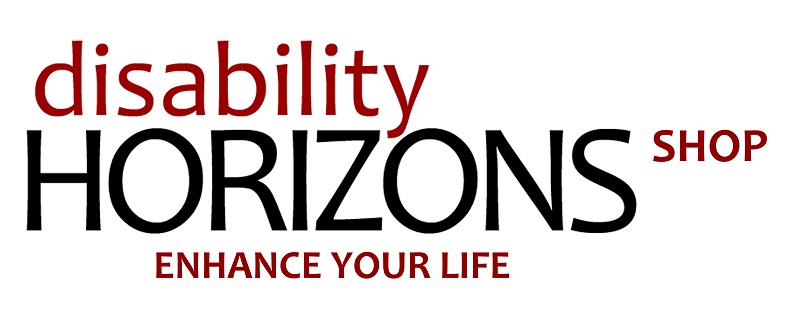 How the Customer Service Manager role will work
Sales on the shop fluctuate, particularly because of changes happening around Covid-19, so the hours will vary.
It will involve a minimum of 10 hours a week (which will be paid regardless of workload), but you'll need to be available between set hours (up to 5) each weekday in case calls and emails come in. You will simply keep a log of your hours on the phone or when doing emails/tickets.
The role is purely home-based, and you will need to have a computer, access to the internet and telephone.
We are, of course, a flexible employer. Everyone who works and volunteers for Disability Horizons has a disability, health condition or a connection to disability, so we understand the need for flexibility.
But you'll need to commit to the minimum hours, and be open to working flexibly to fit around the shop requirements too.
As the shop is still in its infancy, this role will initially be freelance for a minimum of 3 months. After that, we will look to extend it to a six-month fixed contract, and hopefully permanent after that.
If you think you fit the bill and would like to work with a company that wants to enable disabled people to live the life they choose, then email duncan@disabilityhorizons.com with your CV and a short cover letter (no more than 500 words).
The closing date is Wednesday 14th October. You will be contacted for a phone or video interview if we think you might be suitable.
Disability Horizons is an equal opportunities employer.
By Disability Horizons
The post Customer Service Manager job working from home with Disability Horizons Shop appeared first on Disability Horizons.