Many people with limited mobility or dexterity issues can find it difficult to access and use everyday items in the home or when out and about. They tend to seek expensive and medical-looking mobility aids to try to resolve this.
However, here at Disability Horizons, we sell a range of affordable and modern mobility aids that can make perfect gifts for friends and loved ones this Christmas.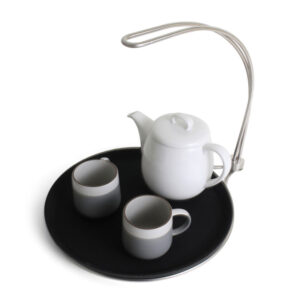 As seen on Dragon's Den – the Tipsi Tray is an ingenious one-handed no spill tray that is unlike anything you've ever seen before. It is made to help you carry with one hand, no matter how shaky your hands are or how difficult you usually find it to carry items safely on a traditional tray.
The Tipsi Tray uses centripetal force to ensure cups, glasses and crockery remain steady whilst on the move being carried in your hand.
It is designed to make life easier for anyone who would benefit from using a tray one-handed.
This mobility aid is an ideal Christmas gift for anyone with balance problems, dexterity issues and disabilities – such as Parkinson's disease or cerebral palsy – which makes carrying a standard, traditional two-handed tray a lot more difficult, or even dangerous.
It can also be a great accessible product for when you're hosting Christmas dinner for your friends and family or serving drinks at festive gatherings.
The Tipsi Tray is 14-inches, weighs 1.5kg and has a removable handle, which allows the one-handed tray to be stored away.  It has enough surface area for a dinner plate and a drink or up to 8 to 9 glasses or mugs.
Find out more about the Tipsi Tray by reading our blog – Why the Tipsi Tray is the best one-handed no spill tray for disabled people on the market.
Buy the Tipsi Tray one-handed no spill tray on the Disability Horizons Shop.
A great gift for all pet owners and service animal users with limited mobility and who find it difficult to feed their four-legged friend independently.
The no-bend pet bowl is an ingenious adaptive gadget, with its lightweight design and easy-grip, height adjustable handle, you can safely lift, lower and transport the no-bend pet bowl without having to bend down.
The non-slip base keeps the bowls safely in place, no more dangerous spills or bending down to clean up the mess,
There are two bowls for both food and water, which have an 8oz capacity and are perfect for wet or dry food and liquids.
The bowls are dishwasher safe for easy cleaning and a removable handle for easy storage when not in use.
Treat you and your fur baby this Christmas with the No-bend pet bowl with height adjustable handle on the Disability Horizons Shop.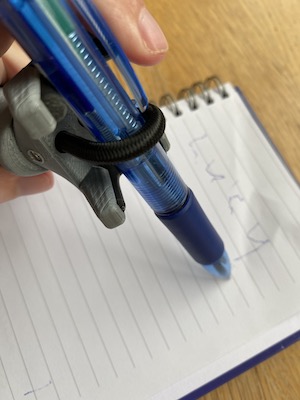 The Functionalhand is a revolutionary universal cuff that aids those who have difficulty gripping and holding items.
It is a practical Christmas gift that provides both adults and children with hand-related disabilities the ability to use a whole range of tools and everyday objects independently, promoting inclusion and dignity.
The Functionalhand can also be used during the festivities when unwrapping presents, pulling Christmas crackers, using cutlery to tuck into your Christmas dinner and much more.
It's a useful daily living aid for those with disabilities such as cerebral palsy, tetraplegic/quadriplegics, those recovering from a stroke or anyone with limited hand function.
If you are disabled or buying on behalf of somebody disabled, you can buy the Functionalhand with VAT exemption at a reduced price of £28.13.
Find out more about the Functionalhand – universal grip aid for poor hand function and see it in action on the Disability Horizons Shop and read a review of the mobility aid.
If you have a friend or loved one who uses crutches to get around and tends to carry lots of items, then the unique Buckingham crutch storage accessory could be an ideal gift for them this Christmas.
It allows you to carry several small items hands-free, giving you extra freedom to move around with your essentials to hand.
This simple yet effective crutch accessory is designed to fit standard elbow crutches and is quick and easy to fit in a range of positions on the crutch pole.
The amply-sized carry storage pod is designed to keep items safe whilst on the move and can fit small bottles of water, keys, mobile phones, medication or any other daily essential you may need to keep within reach.
You can buy the Buckingham crutch storage accessory for £11.82 on the Disability Horizons Shop.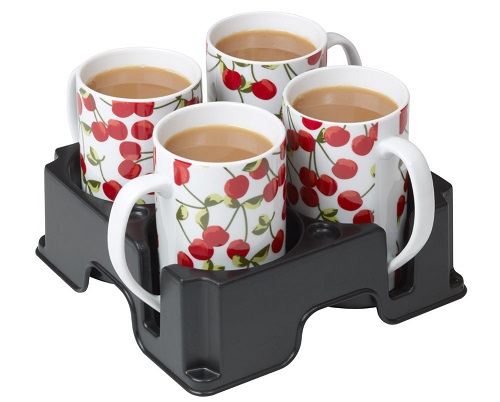 This Muggi mug and cup holder is an innovative multi-cup holding tray, which features a unique design that can be carried one-handed. It is also non-slip and captures unwanted spillages – providing a safe, steady tray ideal for home or work.
 The Muggi is crafted from a unique material that is non-absorbent to ensure it remains clean and dry, yet the design caters for spillages, which will be captured in the Muggi itself.
The Muggi is non-slip and features indentations for the finger and thumb, ensuring it can be carried safely and easily with one hand, making it the perfect stocking filler for people of all ages and dexterity.
Head to the Disability Horizons Shop to purchase the Muggi mug and cup holder.
Disability Horizons Shop Christmas delivery
All of the accessible gifts and products on the list can be bought using credit or debit cards or through PayPal. A lot of the items we sell are also eligible for VAT exemptions if you or the person you're buying for applies.
All orders must be made before Friday 16th December 2022.
We can not guarantee Christmas delivery. If you require guaranteed or special delivery, please email shop@disabilityhorizons.com.
To get more gift ideas, check out our other Christmas gift guides, which include even more stylish, luxurious, fun, practical and accessible gifts for all abilities.
By Disability Horizons 
More on Disability Horizons…