Lucy, a mother and business owner living in Northumberland, talks about how her daughter Hester, who had Aicardi Syndrome, inspired her to start her business, Seenin, designing adaptive clothes and accessories for disabled children and adults. 
It was born when Lucy's bib design became popular at Hester's school and she soon realised she had found a gap in the market for practical clothing. Seenin has since become very successful in providing disabled people with solutions to daily dressing struggles.
---
Head to the Disability Horizons Shop to buy adapted clothes from Seenin.
---
Please tell us a little bit about yourself and your background. 
I studied contour fashion design at De Montfort University and I went on to design for a major underwear supplier for five years.
My husband and I then relocated from Derby to Northumberland and I started my first business Otta Designs, making applique tops and giftware.
This was followed by my equestrian safety company and finally my current business, Seenin.
I have three children, the eldest of whom is now 31 and the youngest is 21. My middle child, Hester had profound special needs and sadly only lived until she was 13 years old.
Can you tell us about your adaptive clothing business Seenin?
 Seenin is driven by a passion to find solutions for disabled adults and children, and the bibs I designed for Hester was the catalyst that helped to grow and develop the ideas for my business.
Seenin makes a range of textile-based adapted clothes and accessories for people with disabilities. We make a wide range of bibs, aprons and kerchiefs for children and adults that are all waterproof, machine washable and durable.
We tend to specialise in niche products that are difficult to find elsewhere. For example, our anti-strip, zip-back sleepsuits are designed to keep 'little Houdinis' in their clothes and their hands out of their nappies. We also often work with parents to adapt our standard range to solve specific problems.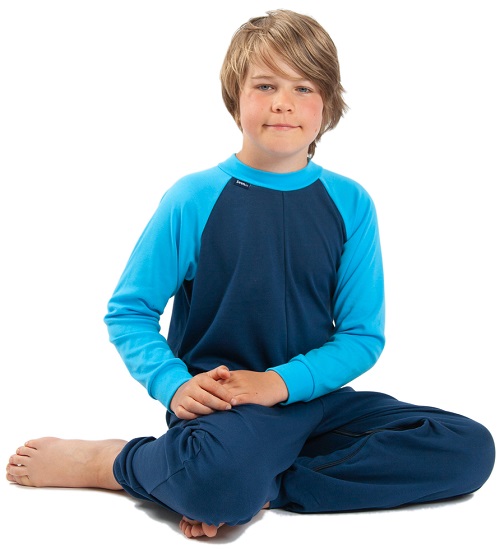 Tell us more about your daughter's condition and how it affected her and you?
Hester had Aicardi Syndrome and multiple profound special needs. She was born with a small cleft on her nose, which alerted the paediatricians to check for cleft palate and other conditions immediately after birth.
She was given the all-clear but didn't thrive as other children her age did and I ended up struggling to feed her either myself or by bottle.
We were referred to a consultant, but just before our first appointment, Hester started having seizures and was admitted to hospital under the neurology department.
After a CAT scan, she was diagnosed with Agenesis of the Corpus Callosum at eight weeks. This led to Aicardi Syndrome being a further diagnosis along with many combined symptoms.
Hester had multiple special needs and was totally dependent on others for all her needs. She never developed head control or any of the childhood milestones beyond that stage. She was tube fed and suffered severe seizures all her life.
But despite this, Hester was a very happy and smiley child who loved interacting with people. The only spontaneous eye-tracking she ever did was following her toddler brother as he ran up and down our home shrieking.
For some reason, she found this extremely funny and, although her brother tried hard, we were never able to repeat the reaction!
I was very lucky to be able to run my small businesses from buildings near my home. It meant that, with the help of carers, I could continue to work with the knowledge that I could be home in a moment if the need arose.
What reactions have you had from people who have bought your products? 
We are delighted to have a loyal following of regular customers, many of whom have supported us for years. I think they value the fact that we make practical products that help to solve everyday problems.
Nothing is more satisfying than feedback from customers. A message from a grateful mother having had a peaceful night and a clean morning gives us huge satisfaction.
How did you find the process of designing products, starting your own business and growing it to where it is today?
I have been lucky enough to employ some great staff who have each contributed to the development of Seenin and our range of products.
Using my own design experience and feedback from our customers, we continue to develop products. Many start out as a solution to a specific customer's needs and then end up in our general range as we identify that there is a wider market.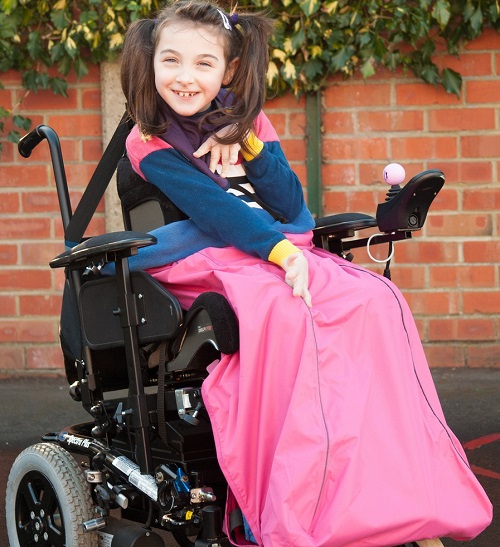 What impact has the Covid-19 pandemic and lockdown had on you and your business?
At the end of March and during most of April, we found our sales slumped to virtually nothing. I had to furlough my staff and consequently, I ran Seenin on my own.
But now we have everyone back at work again, which is great and sales have gradually picked up again and we are now virtually back to normal.
We are lucky that the majority of our sales are online. All the shows we would have attended have been cancelled and we have missed meeting our customers face-to-face hugely.
What 5 tips would you give other entrepreneurs wanting to create a disability-related product?
Follow your instincts.
Take all the business advice you can from the various "help" agencies out there and take part in lots of training and courses. There are lots of free ones around and I always find I gain something useful every time.
Research your market well.
Understand that failures are part of the achievement process.
Engage with your audience as often as you can.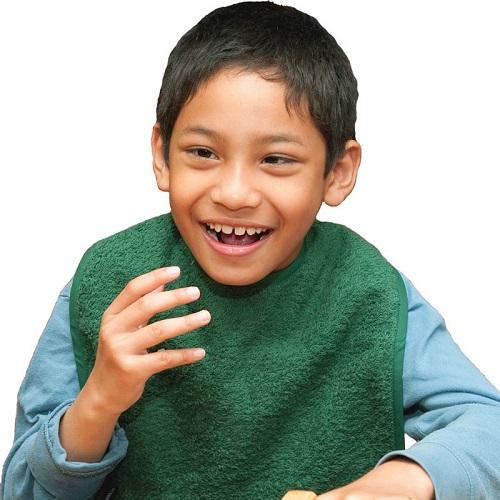 Why did you decide to partner with Disability Horizons and sell through our shop?
Finding solutions is what drives Seenin, so partnering with Disability Horizons was an easy decision.
The Disability Horizons shop offers specially designed products made from high-quality materials and makes everyday life that little bit easier for individuals with disabilities.
What are your plans for the future or the business, and do you have any new products lined up/in the pipeline?
We are always developing new products, but currently, we are working on several new ideas. Some are improvements to existing lines and others are completely new.
By Lucy Carr-Seaman
To see the wide range of products Seenin offers, visit the Disability Horizons Shop.
More on Disability Horizons…
The post Adaptive clothing solutions: how my daughter inspired me to start a business appeared first on Disability Horizons.